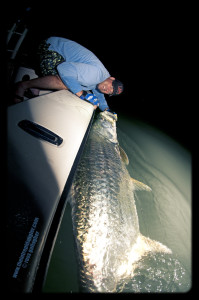 May is my favorite month to fish in Southwest Florida. It's one of the two best months to target tarpon. Great tides at night, full moon crab spawning, shrimp flushes and bait fish hatches fuel this super powered smorgasbord for the Silver King.
If you haven't gotten out to catch you tarpon this year, you need to now! Next week's full moon will trigger a blue crab and pass crab spawning migration. That means nearly every pass will be holding tarpon happily slurping away on these tasty crustaceans.
Conventional techniques utilize small 3inch – 4inch crabs that are free lined or suspended from a small cork. It's easy to scoop up your own crabs with a long handed dip net. Just look for clumps of sea grass in the tide lines. The crabs shouldn't be far behind.
Our night fishing trips the past week and been good to epic. As usual, our preferred baits were large Hogy Lures Soft Baits and Rigging. The jig bite continues to out perform all other methods. For the best landing ratio, remember to use the Barbarian Series Jig Heads. The sickle bend in the VMC hook really holds while a tarpon is leaping about.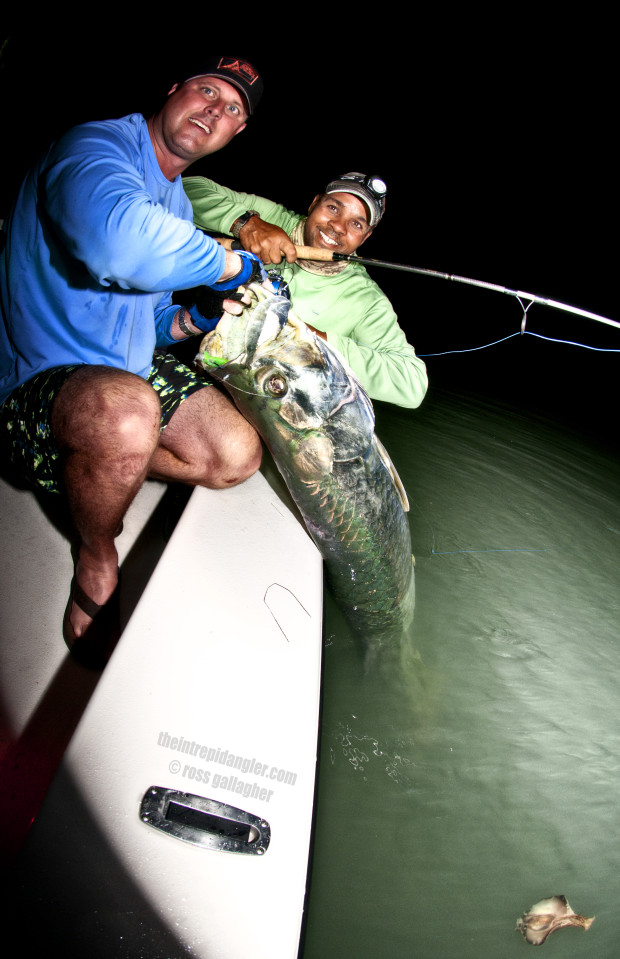 Color wise, each night has been different. One night black is best, then green and last night bone was producing. It pays to have a variety of styles and colors of jigging paddles and jigging eels to find what they want on a given night.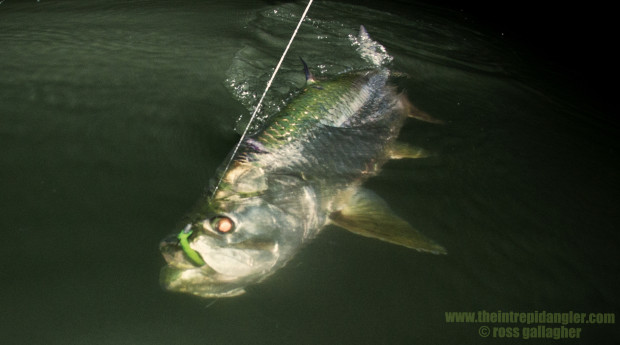 Tuesday night we found a pair of surprise monster snook while bouncing the Green Sexy 9inch Jiggin' Paddles on the bottom. A modest 41inch and 43inch snook were landed and released healthy. They put up quite a fight trying to haul them up in heavy structure and current.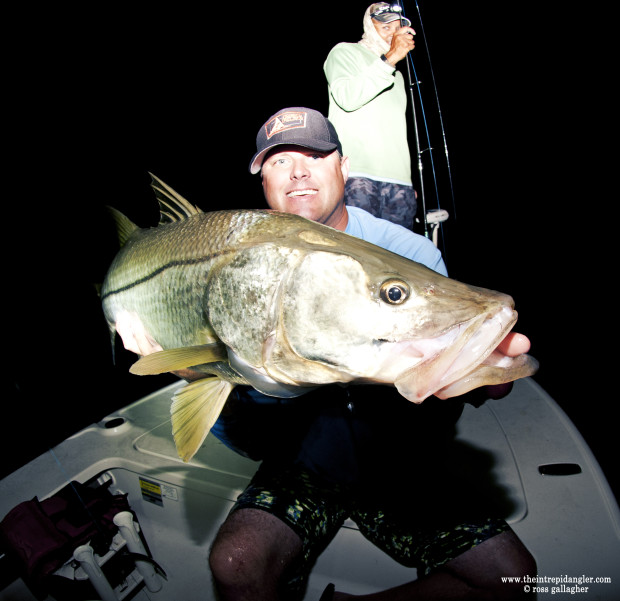 Thursday night I took out Outdoor Photographer Sam Root for some Hobie Kayak Action. Conditions looked great until 5 minutes after we launched and a stiff 20knot wind blew against the out going tide. We managed to hook up on a few fish, but lost them all to thrown hooks or break offs. Sam did land a small Goliath Grouper on a 9inch HDUV Jiggin' Eel. Sam called it a night at 12:30, I was headed home as well, but decided to make a quick stop in a leeward area. After a little bit, I was able to hookup and land a 120lb grade tarpon on a 7inch Bone Thumper Tail. Going 1/2 by 3am, I called it a night.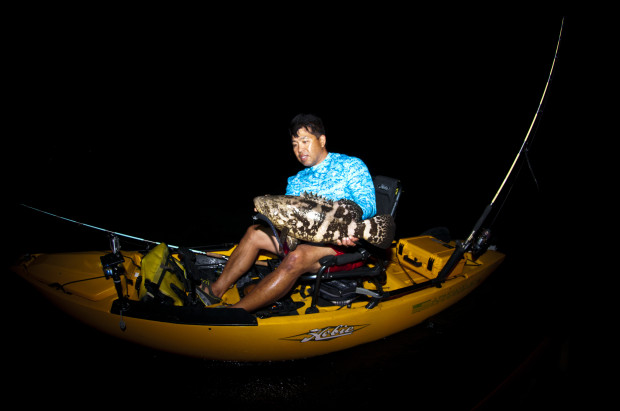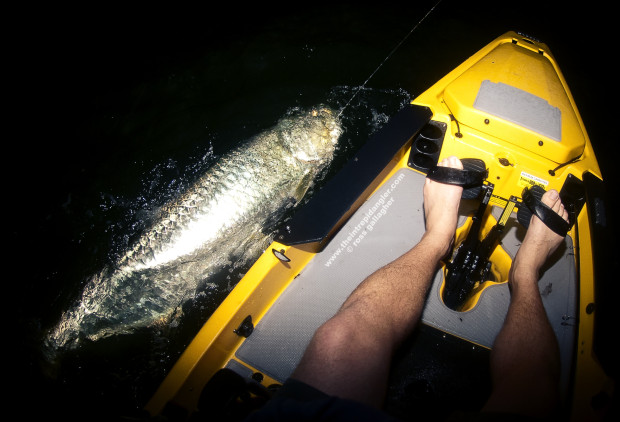 Get out and get some, it's now or never!
– Capt. Ross Gallagher