The recent full moon in May once again provided excellent tarpon fishing . Now, if we could just get the wind to lay down a little to hit some more exposed locations. I was fortunate enough to show several industry professionals the unique night fishing opportunities Southwest Florida has to offer.
Highlight trips this month included staff members from Hobie Kayaks, Field and Stream Magazine, TV Show Host and Professional Fisherman Carter Andrews, filming with Cavin Brothers and Colorblind Media, exceptional female kayak angler Christina Weber and outdoor writer and professional photographer Sam Root Dozens of tarpon were sent airborne by Hobie Kayak and by boat. As usual, all of our fish were jumped using Hogy Lures Soft Baits and Premium Rigging. The effectiveness of these lures to catch large tarpon in any situation can't be understated.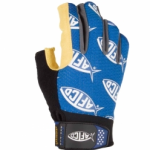 This week I was offered the privilege of joining AFTCO'S Pro-Staff Team. AFTCO provided this year's Hobie Pro Staff Apparel and the products look excellent. The Short Pump Long Range Fishing Gloves are now my new go-to gloves for handling large tarpon. After a few weeks of use and no washing, they still don't have any bad odors like the regular cotton orange fishing gloves do. Read the review here.
SeaDek's custom Intrepid Angler Pro Angler Kit came in. Assembly was a breeze and the finished product was fantastic! The SeaDek team can help you create the perfect kit for your boat or kayak. My experience has been exceptional and feel free to reach out to them directly!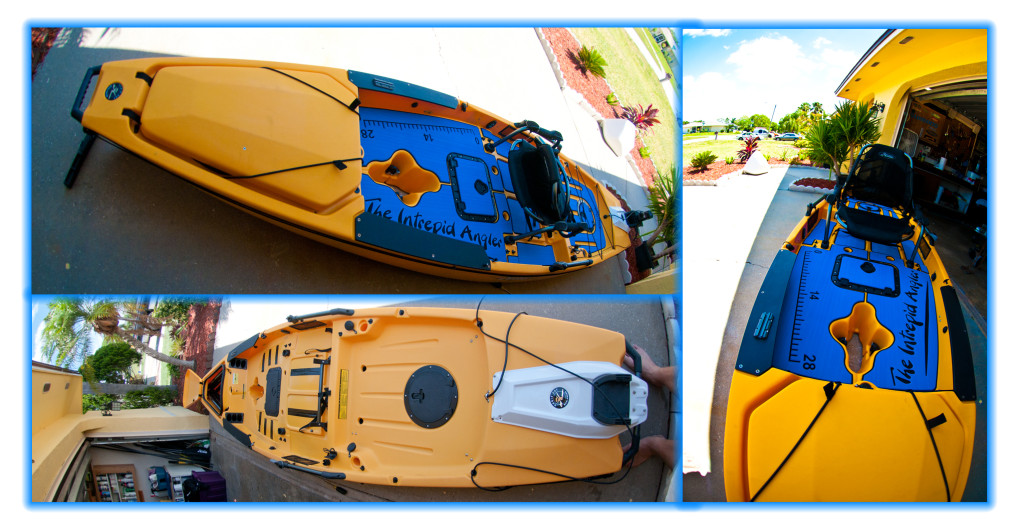 QUICK TRIP SYNOPSIS
5/10/14 – Quick daytime trip in the Caloosahatchee river scouting for tarpon. No hookups, but did find a nice group of large canal fish that put on a rolling show.
5/13/14 – Hobie Kayak Fishing Trip with Morgan Promnitz of Hobie Kayak Company and Field and Stream Writer Nate Matthews. Luckily we had a full time photographer along on this trip to catch the excitement and action from the 5 tarpon we put in the air. Nate Matthews landed his first tarpon and ended up landing all 3 that he hooked on Hogy Lures HDUV Jiggin' Baits. The biggest fish tonight went around 140lbs. Called it a night around 2:30am.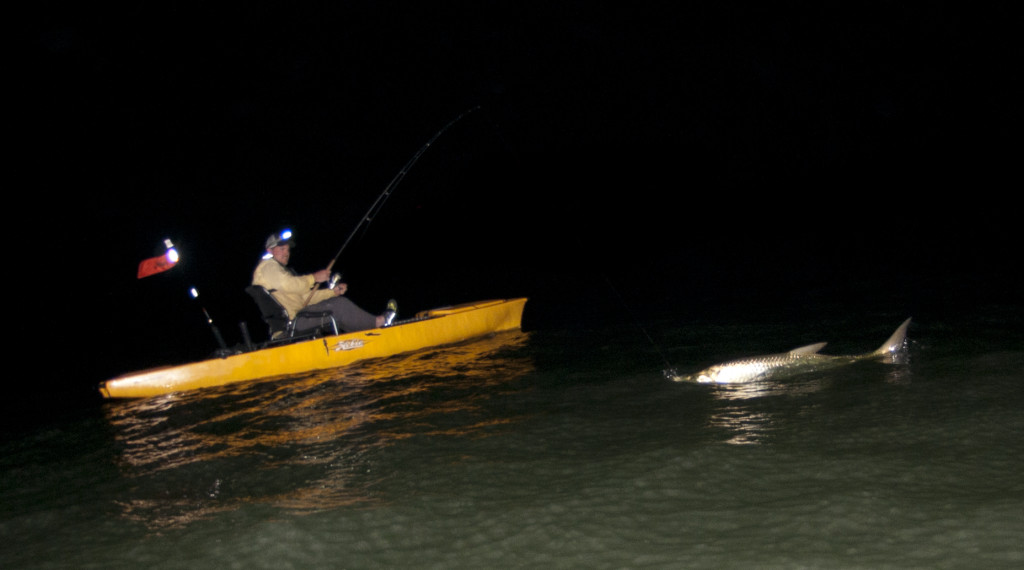 5/14/14 – Blessed with HIGH WINDS again, Massachusetts kayak angler Erick Attridge and I headed out for another night of poon hunting. Tides were really slowed down by opposing winds and action was non-existent for the first few hours. I was exhausted and took off around 1am. Erick decided to continue fishing solo and landed his first tarpon on Hogy Lures Thumper Paddle Tail. Way to brave the sharks and darkness to land your first tarpon, Erick!
5/19/14 – After a weekend of relaxing and chasing a few redfish on the flats, Christina Weber made a trip west to try her hand at the silver king in her Hobie Outback Kayak. Winds again were blowing hard, but we put the time and effort in for our chance at some fish. Christina hooked and landed her first tarpon in a kayak, a nice 110lb class fish on a Hogy HDUV Jiggin' Paddle. I got some time on the action and also landed a 130lb class tarpon on the same bait. Christina surprised me by landing an upper 30inch snook on the Paddle Tails as well. Landing these big snook in heavy structure is challenging, but she made it happen and got the photos to prove it!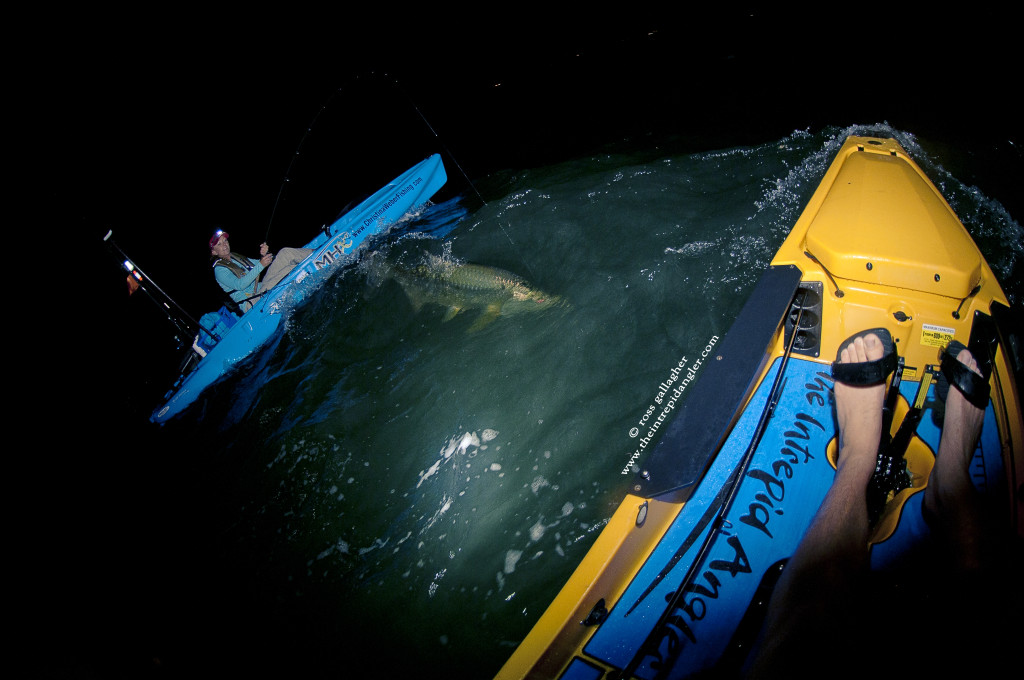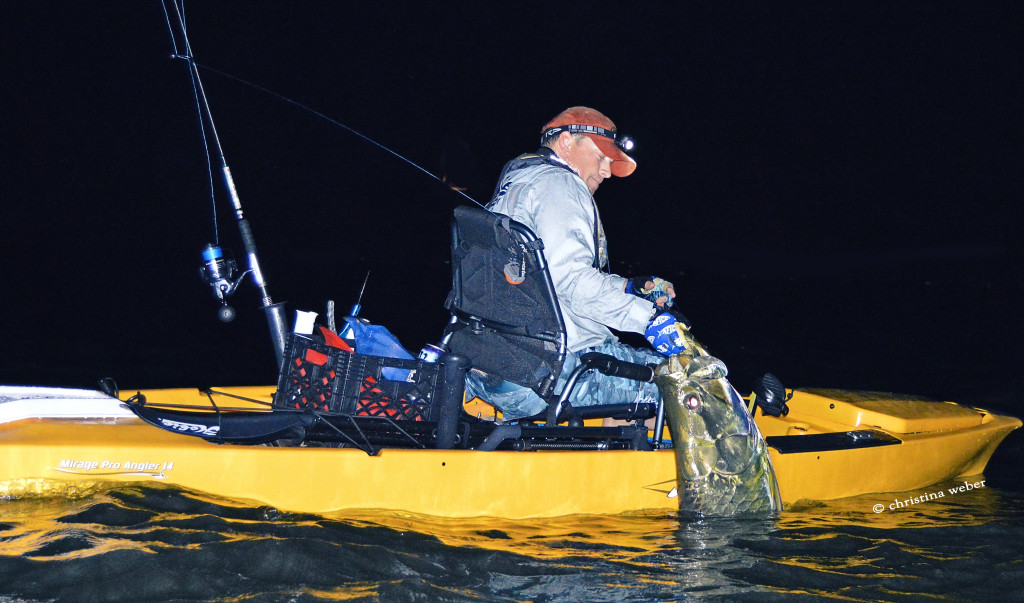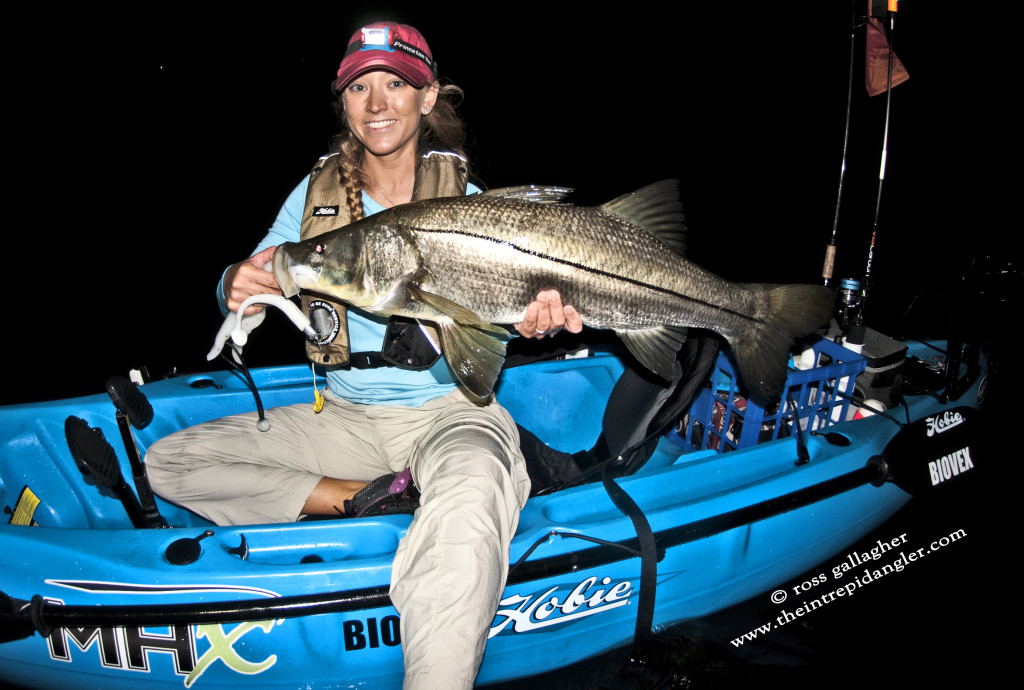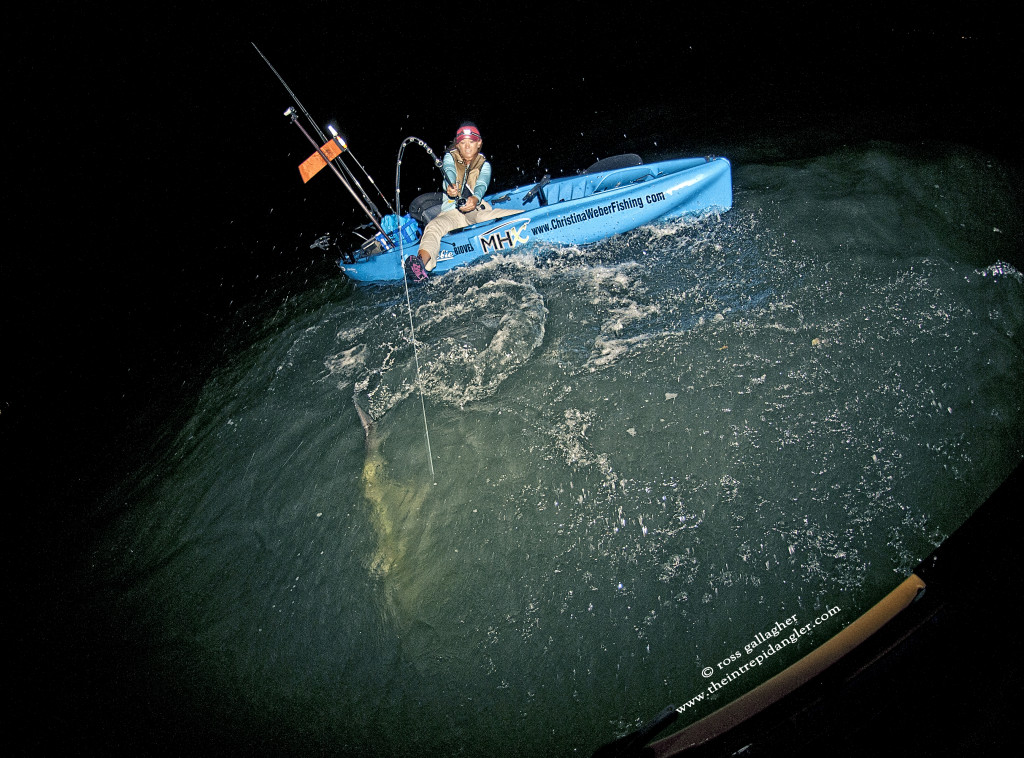 5/21/14 – After months of swapping fishing stories and photos, the man himself, Carter Andrews drove over from Sebastian to get in on the action. He opted to not fish in a kayak, so we invited Cavin Brothers of Color Blind Media and Jason Crews to tag along in the 2014 24′ Tournament Pathfinder and try to film the nighttime action. We arrived to flat calm conditions, but immediately stirred up a cold 20knot south wind. Go figure! With opposing tide and wind, we patiently waited out the bite and ended up with a modest 2/2 on smaller than usual tarpon up to 80lbs. A nice snook was brought boat side and several large snook wrecked us up in deep cover.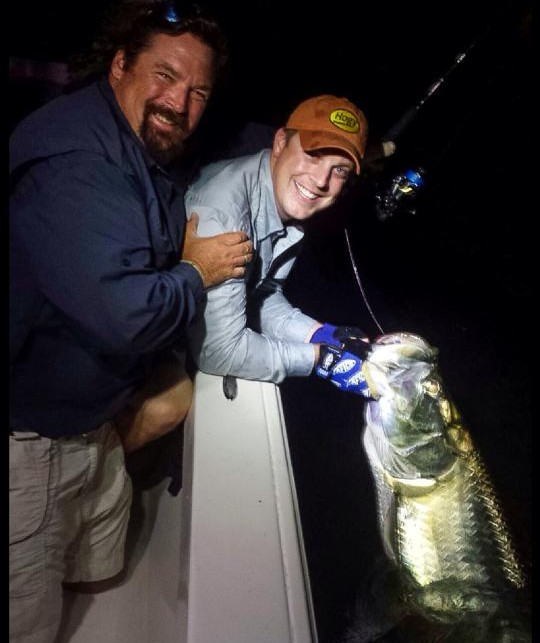 The holiday weekend is upon us. I'll be taking the next few days off the water and be back at it next week. Good luck and be safe out there fishing this weekend!
– Capt. Ross Gallagher