We've finally warmed up here in Southwest Florida.
Over the past two weeks, inshore water temps have reached the upper 70's and even low 80's in some areas and that means consistent tarpon fishing is very close behind. Bait has been plentiful in both coastal and river areas. Ballyhoo, medium to large pilchards and some schools of medium sized lady fish have made up a nice forage base for predictors. There was a decent flush of small pass crabs and large shrimp around the full moon. There was some tarpon surface activity, but mostly large lady fish and sea trout feeding on the abundant flow of crustaceans.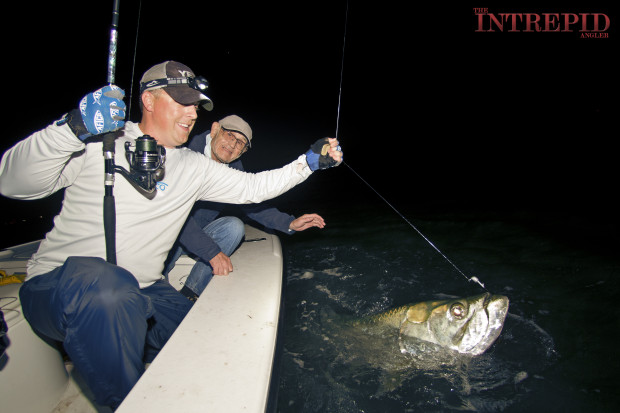 Tarpon fishing has been spotty, but there are a few large fish around to make it worth taking a look. On a recent sunset trip, we were able to hook up and land two large tarpon by sight casting 9inch HDUV Hogy Eels on a 1oz Barbarian Jig Head. We felt pretty lucky to only see two fish surface and then hook and land both for a couple quick photos.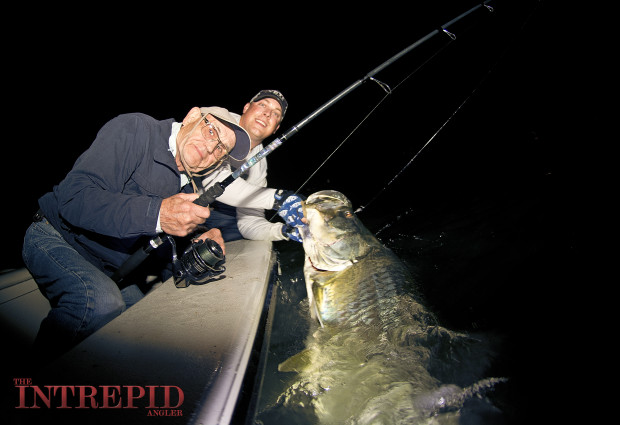 With all the bait building up in the area, the spring run of cobia shouldn't be far behind. Keep an eye out for brown bombers while targeting bait pods. It's easy and effective to keep a jig head rigged Hogy tied on a spinning rod for any sight casting opportunities that may come up.
Tight lines!