Offshore Bottomfishing Report From The Sea Daddy
Great fishing on the Sea Daddy today with a moderate sea's 2-3′ wind from the south and an approaching cold front due in a day.  We caught a full red grouper limit for 6 anglers and a mixed bag of snapper and porgies. Water was clean with limited surface activity out in 100′.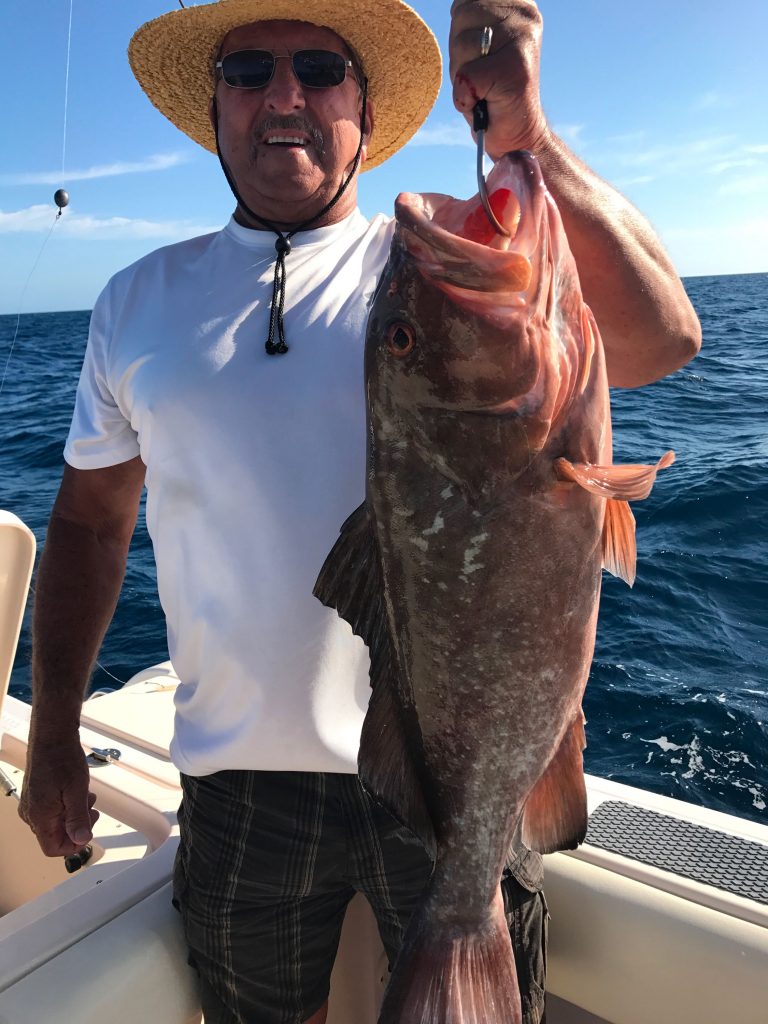 Gear List:
7′ MH Fire Tire Rods & 40 lb mono
4 oz sinkers and 40 lb leaders with 4/0 circle hooks.
The bait of choice was cut sardines and squid.
Tight Lines,
Capt Jay