We're deep into the dog days of summer here in Southwest Florida. That means flat calm seas hundreds of miles out into the gulf (minus the summer squalls). I recently had an opportunity to serve as a relief Captain aboard the Fort Myers Beach head boat, Sea Trek. They often head one hundred miles plus towards the south to fish the bountiful waters near Fort Jefferson and the Dry Tortugas.
It was only a day after the June full moon, which usually spells for tough fishing conditions during the day. As we steamed south close to 120 miles, the crew was able to hook up on multiple large Bonita on the troll as we headed south. Besides a few thick patches of flying fish near the surface, the trolling bite was pretty slow.
We arrived at the fishing grounds around 7 pm and were excited to get our baits into the water. Unfortunately, the bite was very slow and we made several moves through the night, working a variety of live bottom and wrecks, but never really found a hot bite as the full moon rose above the horizon and made it's way across the sky. The entire crew of 17 fished hard through the night, but alas, the bite was slow.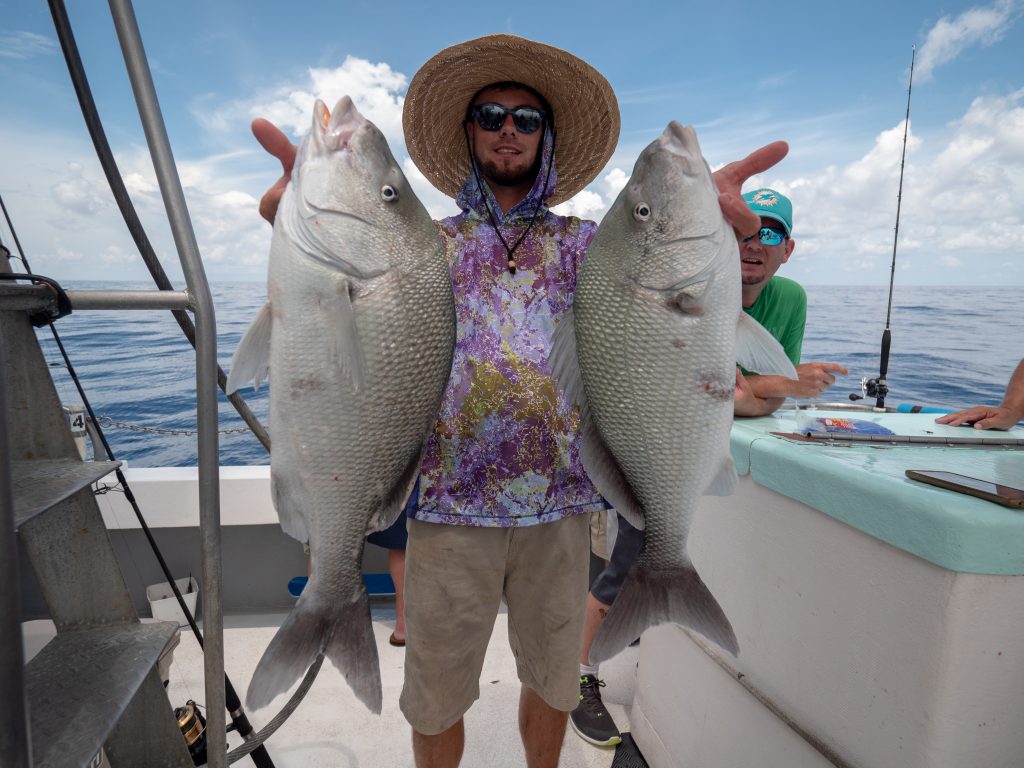 We made some moves around sunrise and began hooking into some red grouper and red snapper on some live bottom. A handful of African Pompano came over the rail as well. Live baits and whole squid were producing the best for the morning bite.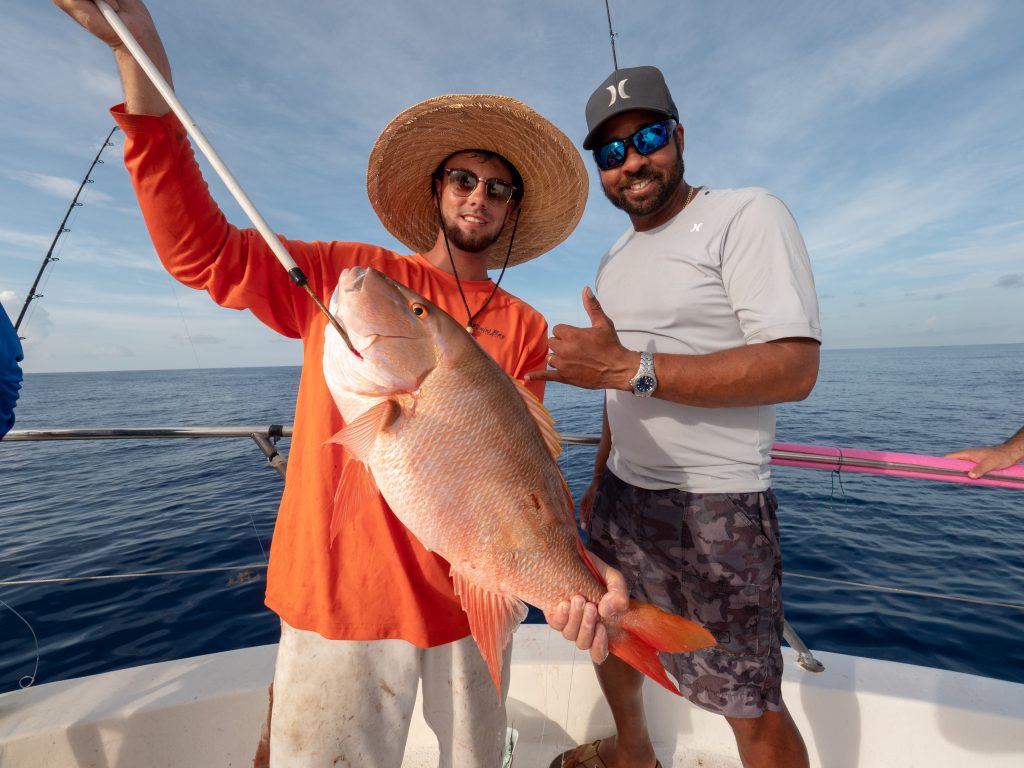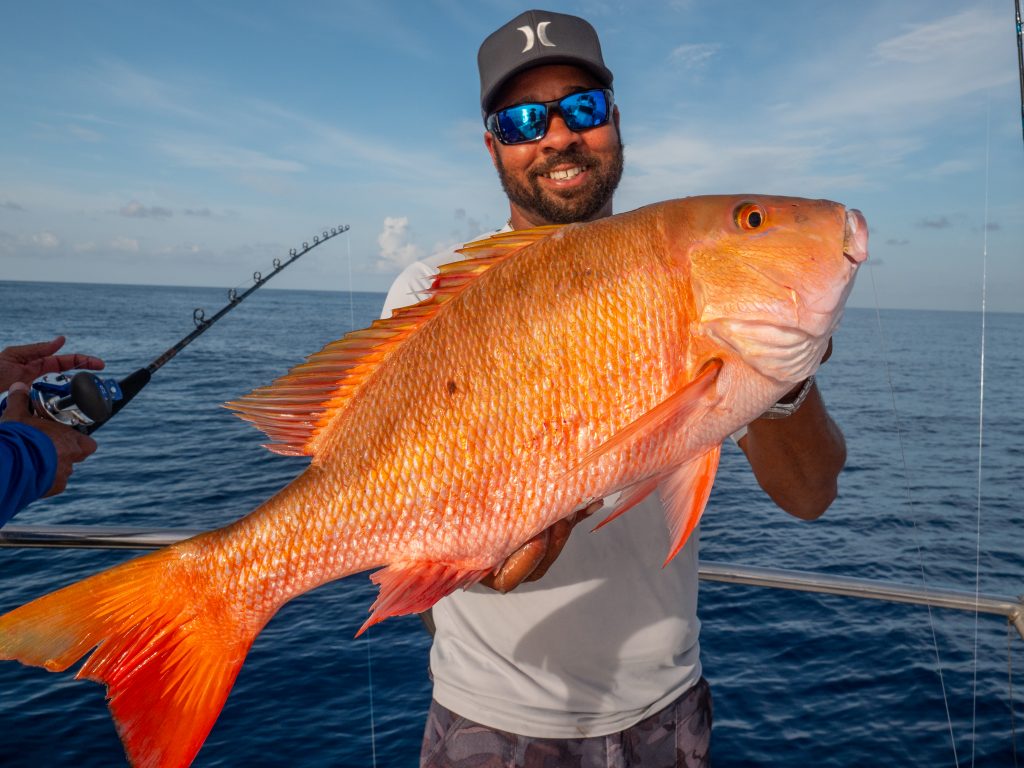 Daylight moved on and around 10 am, the bite really kicked into gear. We began loading up on large mutton snapper, red snapper, large porgy and even some blackfin tuna and kingfish. The crew was ecstatic and we worked hard to make the most of the hot bite while it lasted.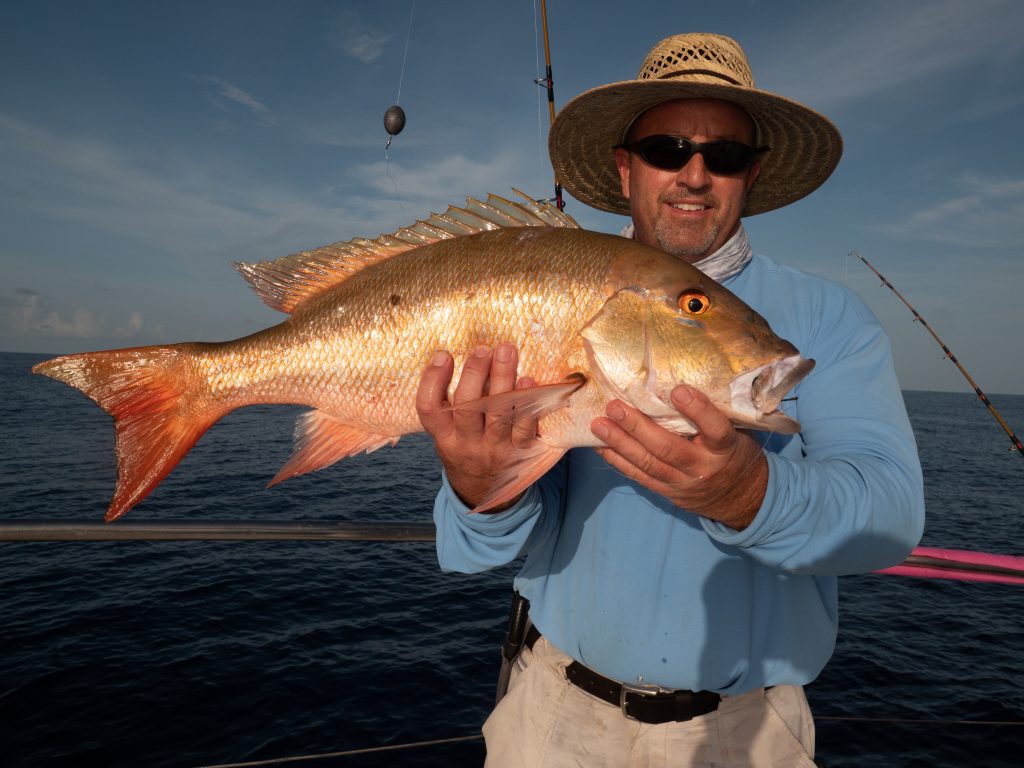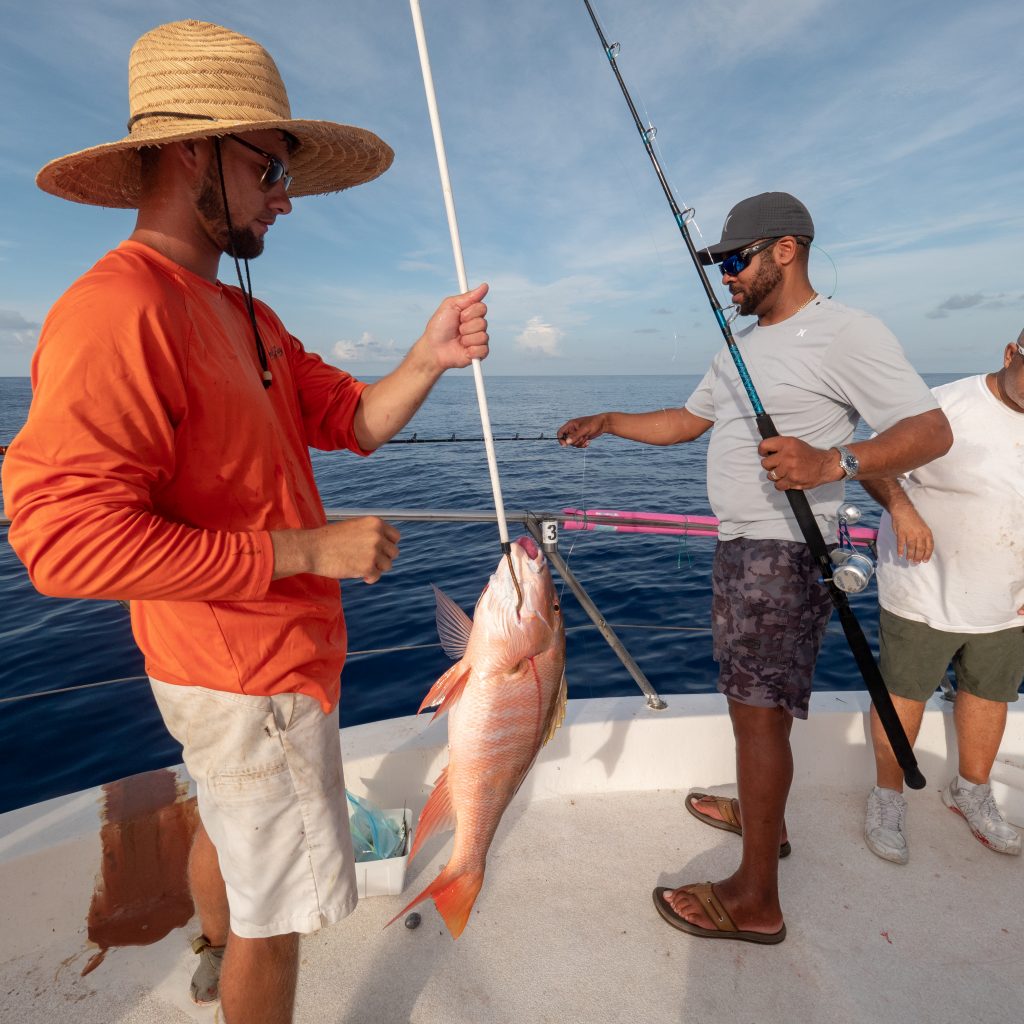 I managed to land a nice blackfin tuna while slowly dropping a whole squid to the bottom in 200 feet of water. I could tell almost immediately it was a tuna when it was hooked about 100 feet off the bottom. I knew plenty of sushi would be in store for the week.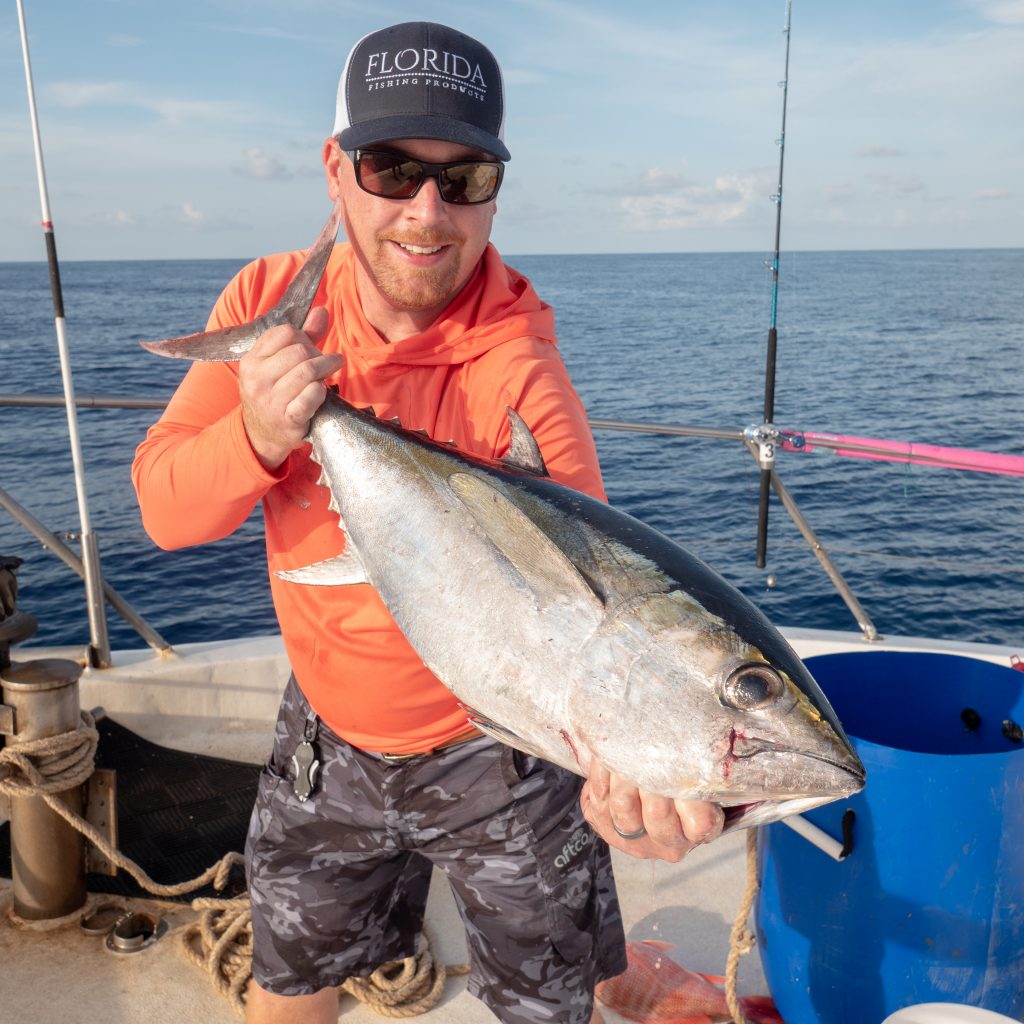 I fished the Hogy Heavy Minnow Jig hard and caught a number of smaller mangrove snapper and a few keeper muttons, but the lure bite never really turned on. Large live baits and squid put the majority of fish on the deck.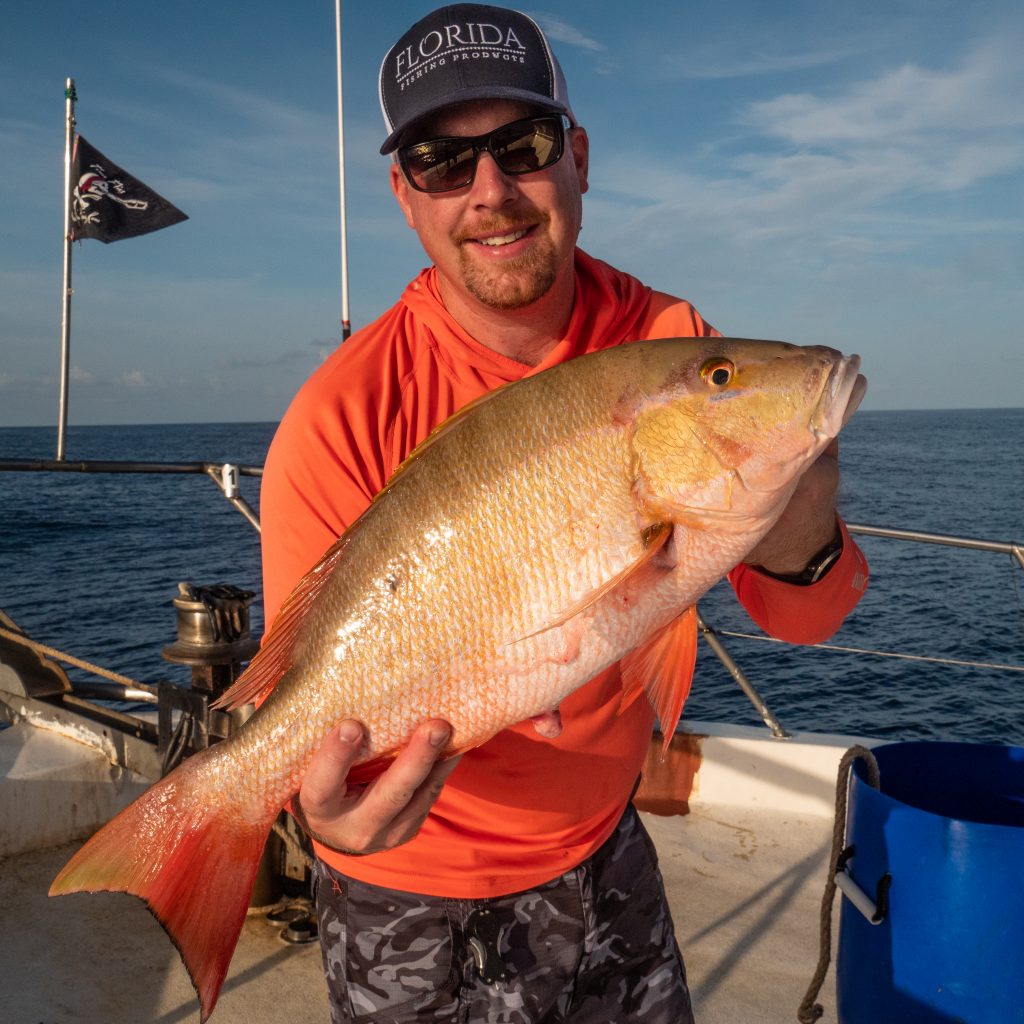 We continued to work the daytime bite and fill up the fish boxes before heading back north toward Fort Myers, marking another successful trip aboard the Sea Trek with Capt. Jay Clark.