Gear Review: The Yeti Roadie
I've had my Yeti Roadie in the heat of battle for over 10 months now. If I'm fishing on the Hobie Pro Angler 14, or out on the flats boat, this cooler always tags along. This cooler is built like a tank, I've put it through the ringer and it keeps on trucking. I find storage space is ideal for 1 – 2 people to stay hydrated during a full day trip. It's not your weekend party cooler, for that you'll want to bump up to a Yeti Tundra 50 or 65.
The cooler has a perfect footprint to fit in the Hobie Pro Angler. I usually just drop it in behind me with the lid facing forward for easy access. It'll hold a couple small fish for dinner, but it's not going to be a substitute for a catch bag. I can easily see this cooler standing the test of time and certainly worth the investment.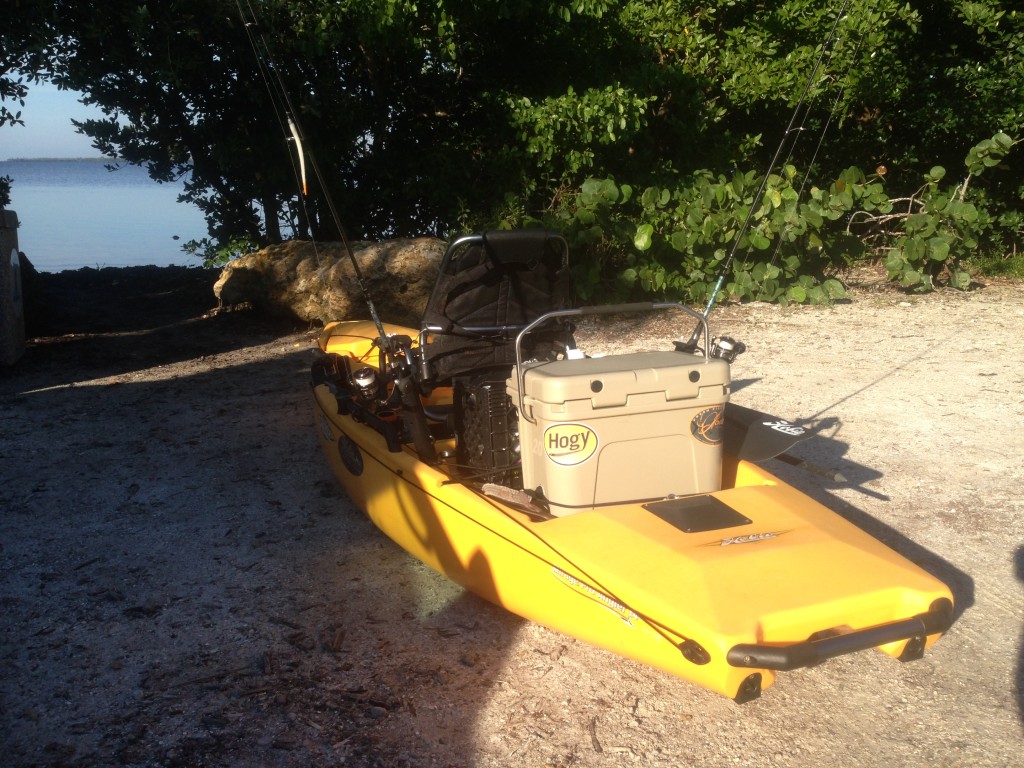 Yeti Roadie getting ready to slide into Pine Island Sound
Product Specs (from www.yeticoolers.com)