Greetings! It's halfway through December, if you haven't found the gifts you better get out there and find it quick! Check out great ideas from Hogy Lure Company  and other partners to find gear any serious angler will love.
Alright, let's get down to fishing. So far, this winter has been off to a mild start. Light cold fronts and moderate winds have let the late fall fishing patterns hold on for a little longer than usual. There are still decent opportunities for large snook and tarpon in area passes and bridges at night. The number of bites has decreased, but the quality is still there if you manage to hook up. Adult Tarpon have been feeding well on Hogy 10″ Original Series Soft Baits rigged weightless and fished very slowly across the surface. Black has been the best producing color.
Snook have really slowed down, with most of the big fish dispersing into the back country for the winter months. The few fish hanging around are quite lazy and won't chase down your baits. Consider a stationary approach when tempting these big fish. Use heavy tackle like Sewell Custom Rods to land fish quickly.  Remember to handle them with care and limit their time out of water. These big breeders are an asset to our local fishery.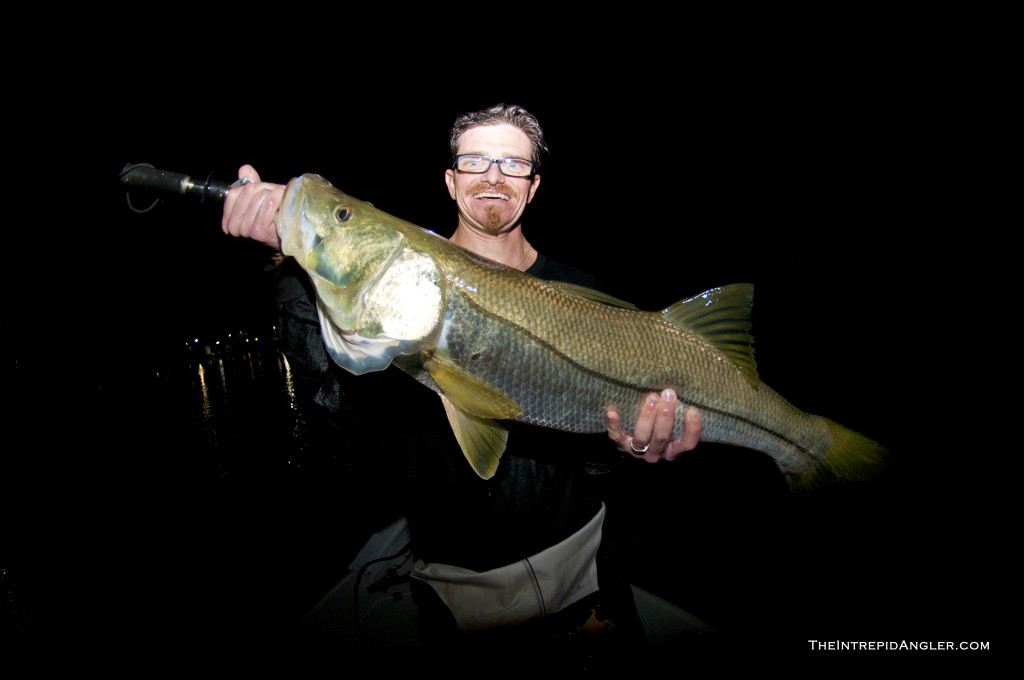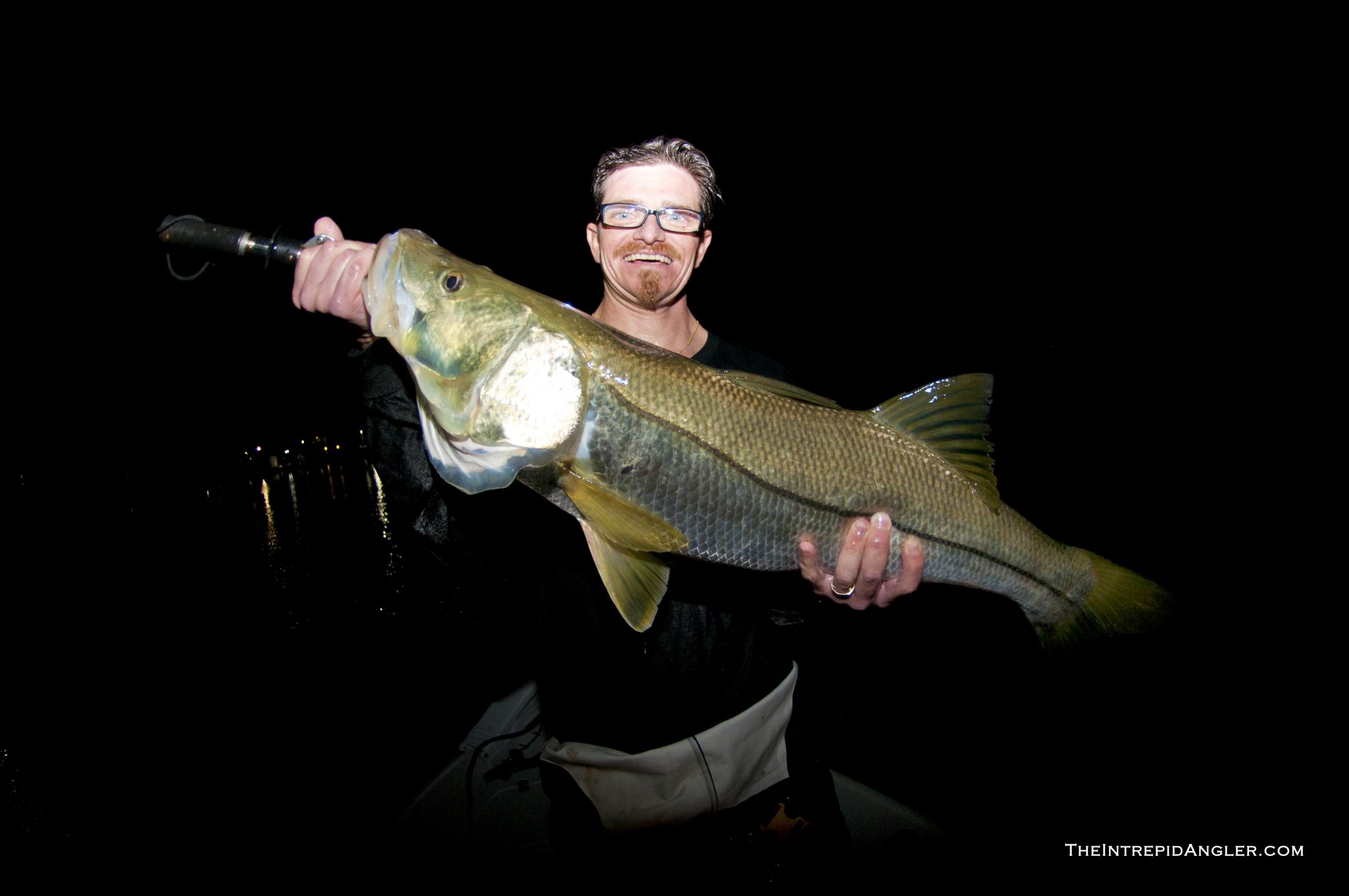 Winter juvenile tarpon fishing is just getting started. Cooler temps concentrate large numbers of adolescent tarpon in deep water lakes, lagoons and creeks. These "honey holes" are not easily located and people are often tight lipped about when and where to catch the fish. Good places to look are way back in deep water creeks around St. James City, Burnt Store and Matlacha Isles. Keep an eye out while cruising, these fish will normally roll on the surface and let you know that they are there. I enjoy targeting these tucked away tarpon all winter long fishing in my Hobie Pro Angler 14. It's size, stability and speed allow me to cover ground and fish comfortably all day long.
Hogy's smaller SI Epoxy Jigs are a new favorite for these finicky fish in deep water. Try the 15 gram (2.5″) size for small to medium sized tarpon.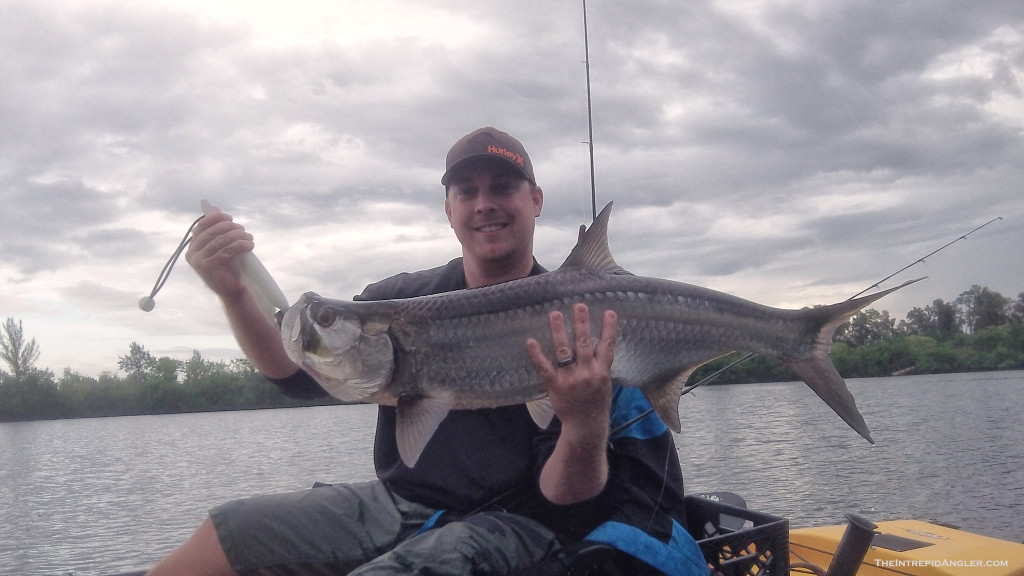 An unexpected triple tail made it's way home for dinner on a recent night fishing trip.