It's impossible to disconnect anymore. It seems no matter where we go, we are tethered to our technology. Always checking the phone, emails, social networks, often, unconsciously. It's a by-product of the fast paced, instant information age we live in.
Each time I head out on the water, I feel it's a journey into something much bigger than myself. Slightly humble, my senses heightened, I become an acute observer and tactical hunter. It's the feeling of being alive and part of the world.
Over the years, I've spent my fair share of time fishing offshore. There is something magical that happens once you've lost sight of land. The journey becomes entirely focused on the crew, vessel and fish. It's that adventurous spirit that drives us to push the distances and go into the unknown, in search of the oceans treasures.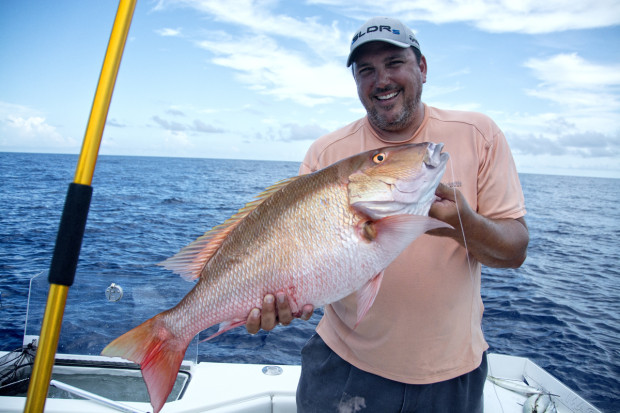 Planning and executing long distance offshore trips are some of the most rewarding and sometimes nerve racking experiences we can embark upon. A great deal of changes take place when you approach triple digit mile distances offshore. Help isn't readily available, long range communication can be difficult and if any mechanical issues arise, you have better be self-reliant. These concerns are always quietly tucked away in the back of your mind as you continue to put miles between you and land.
100 Miles Out
We have some incredible bottom fishing opportunities here in Southwest Florida. A large 100 mile wide shallow flat slowly tapers out as it meets the ridge line far west into the gulf. These exotic destinations include areas like Pulley Ridge, Christmas Ride and Hambone Ridge. I've often laid awake in bed, imagining the boxes being filled with trophy fish pulled from the depths of the fabled grounds.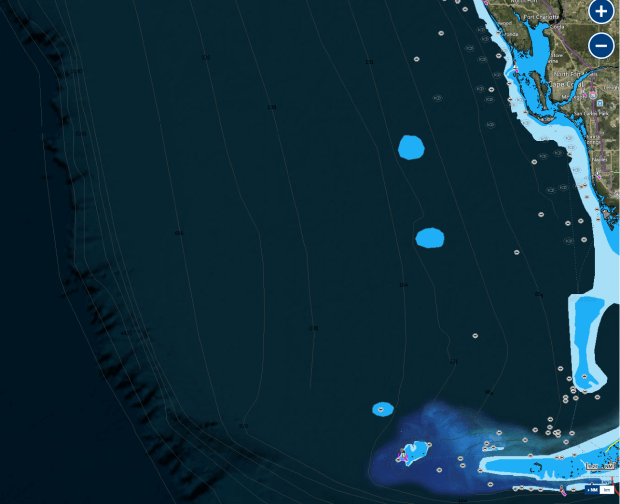 Prepping for these trips can take several days. Procuring a well full of large, healthy live baits is one of the most important tasks. One to two days before a planned trip, we will head out and fill all the wells with sand perch, pinfish, grunts and spot tails. This preparation helps save valuable daylight on the day of your trip. Storing these baits can be a challenge, but using large plastic drums, prepared to hold bait fish by drilling holes and weighting the bottom allow healthy storage of massive quantities of big baits.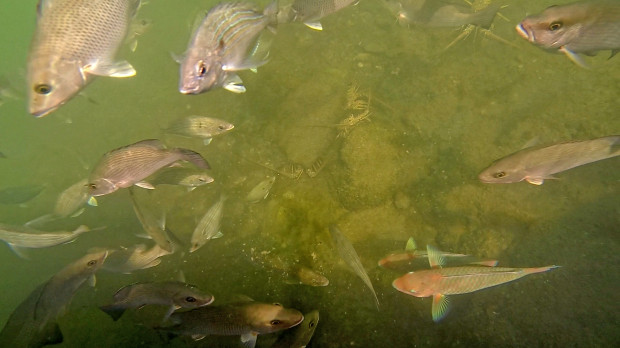 Deep Water Tackle
If you are going to get serious about deep water fishing, it's going to require some serious tackle. Fortunately, modern fishing equipment has advanced considerably and smaller, lightweight rods and reels are capable of hooking and landing some truly monstrous fish. I prefer conventional and heavy spinning reels from Shimano paired on Sewell Custom Offshore Rods.

Big Baits = Big Fish
Generally speaking, the bigger the bait, the bigger the fish. Although elephants eat peanuts, frisky, over-sized bait fish can work wonders when presented properly. Another option is using large, jumbo-sized soft baits, like the Hogy Harness Jigs. These heavily weighted soft baits were dynamite on grouper while drifting over live bottom areas.

Enjoy The Ride!
What it really comes down to, is take the time to enjoy every minute of these trips. This mini vacation from our all too connected world is sometimes just what's needed to reboot!